Check out what we toured and learned on our last trip:
North Carolina
A total of 40 guests explored different aspects of agriculture on our 7th annual fungicide trip in North Carolina, February 6-10, 2020. 

First Stop...

Rock Ridge Farms
​Rock Ridge Farms is a third/fourth generation operation farming 6,000 acres total. They grow sweet potatoes, cotton, peanuts, wheat, soybeans and corn. They're able to double crop wheat with soybeans in their climate. Soybeans and corn are not profitable in there area and are used more as a rotation than a money-maker.

An insect that they have to deal with in there area is the stink bug. Stink bugs move from wheat to corn to soybeans to cotton and can drastically reduce yield. Spraying for these insects has to be done with a ground rig as there is no one around that wants to do aerial application due to urbanization.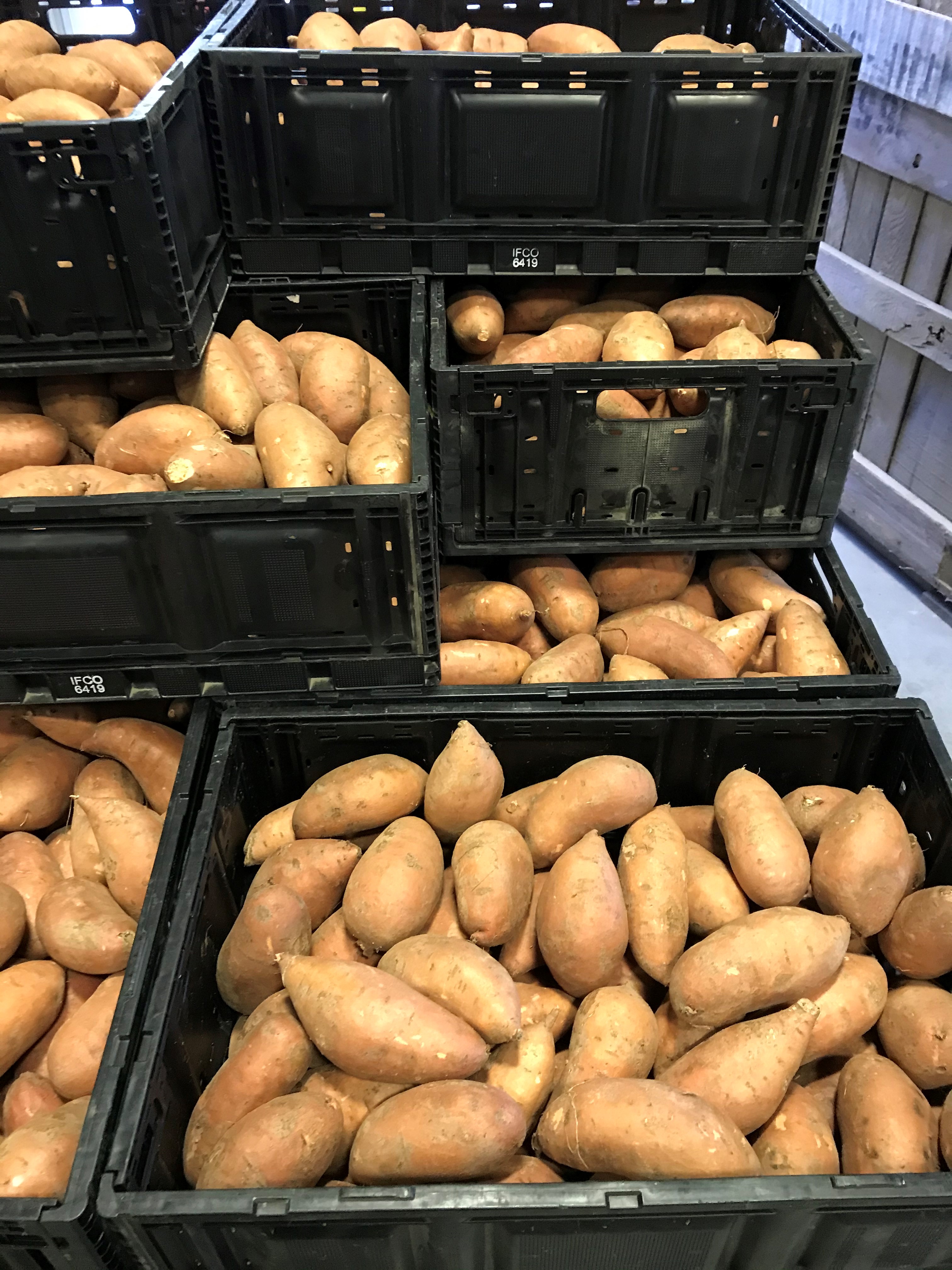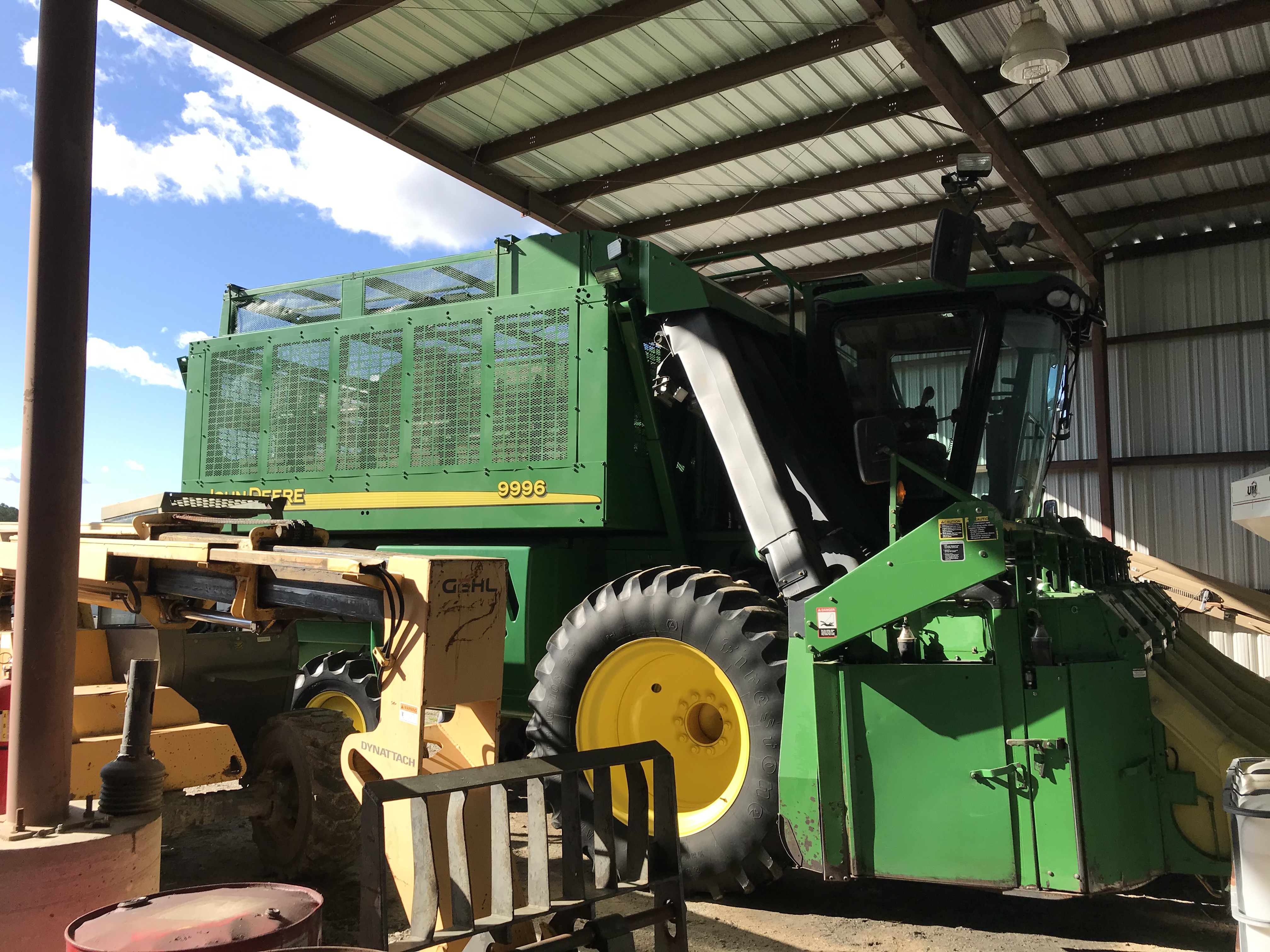 ​About 1,300 acres of their farm are sweet potatoes which are a high dollar, profitable crop right now. Sweet potatoes are started in their on-farm greenhouse and then cut and transplanted to the field. Rock Ridge Farms also has their own sweet potato packaging facility in order to package on market their own and their neighbors sweet potatoes. It takes 120 employees to maintain their sweet potato acres so they use the H2A program in order to meet their labor demands.  

Second Stop...

Lancaster Farms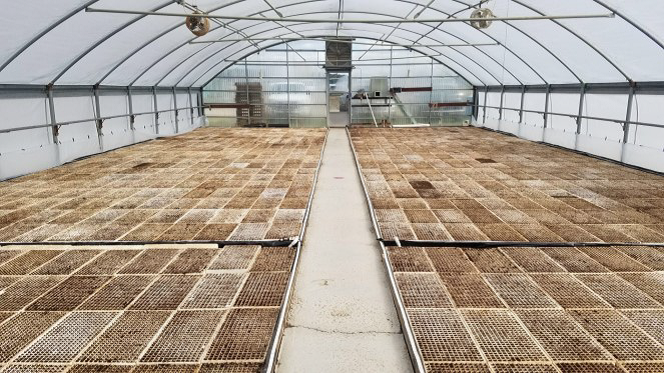 Lancaster Farms in Wilson County, North Carolina is a large family-farm operation where they grow a variety of crops including sweet potatoes, tobacco, cotton, peanuts, and pickling cucumbers. It was a very progressive farming operation in that they weren't afraid to try new things, but at the same time knew when they had to change what they were doing. They have adopted a lot of new technology to help them keep track of equipment, improve yields, and help them determine what crops are profitable (which is why they quit growing corn). 
​
On our tour we primarily learned about their tobacco production. They had just finished planting tobacco seedlings in their greenhouses. Once the seedlings grow to a certain height, they must be maintained and mowed in the greenhouse until they are transplanted to the field in mid-April. We also learned what it takes to harvest and cure their tobacco to get it ready for market. 


On both farms that we toured, it was very impressive to see how much work goes into growing these crops. Both farms had a diversity of crops that took a lot of specialized equipment and a large labor force to get the job done each year. 

Next...

Avoca
Avoca is a processing plant that extracts a waxy substance called sclareol from clary sage. They then refine the sclareol into sclareolide, which is then used as a fixative in perfumes and laundry products to make the scent last longer. Avoca also extracts other producst at their facility, but clary sage is the largest product. 
The Avoca processing plant started in the 1960's by RJ Reynolds and became part of a holding company in 2017. The RJ Reynolds (tobacco) company was interested in the sage plant as a means to compete against the oriental tobacco, which was expensive but tasty to smokers. The oriental tobacco market went back into parity soon after it realized this process could compete with their market, causing clary sage to no longer be needed. However a few years later (in the early 70's) they realized that they could still use the clary sage plant to extract this scent fixative.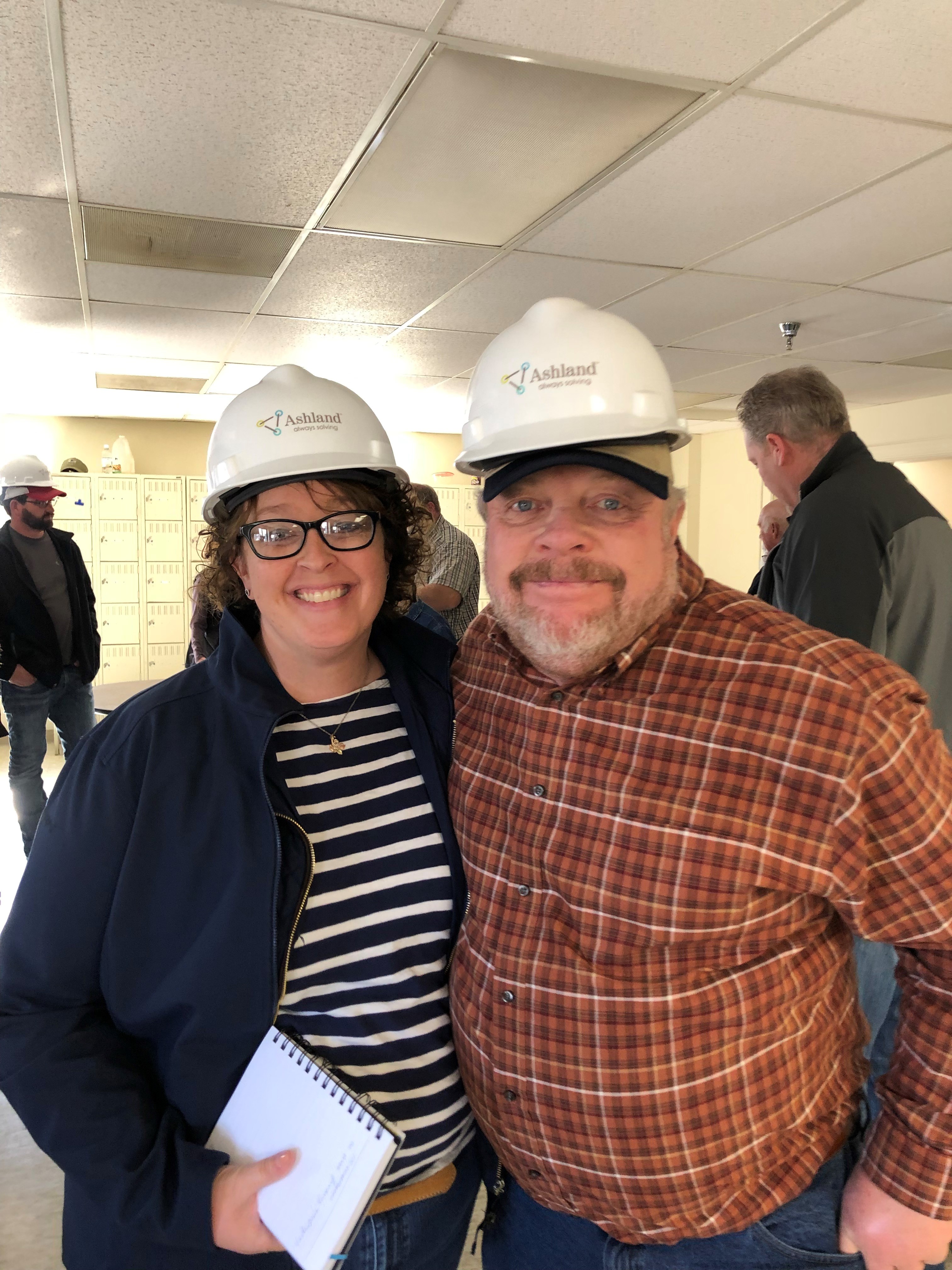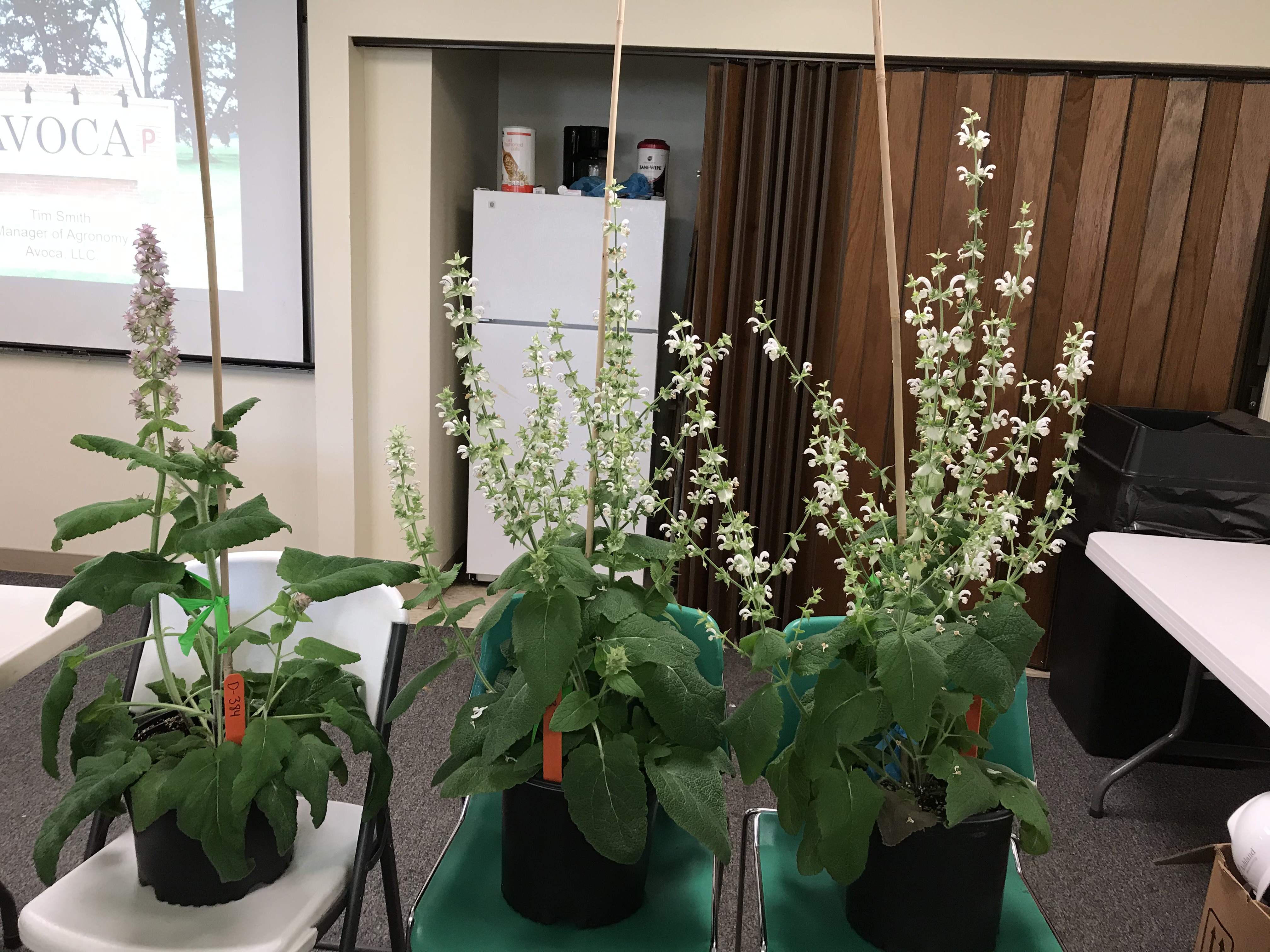 Clary sage is a ten month crop, being planted in August and harvested in June. It is planted on raised beds for better drainage. At harvest it is chopped like silage and stored in silage bags, this way processing time is not limited. And the harvest is protected from the elements.

The biomass after production is spread out on fields, but is not as fertile as manure. The seed is produced in Oregon due to more favorable weather conditions for the growing and harvesting of seed.
The next time you squirt your favorite perfume or sniff a fresh bath towel, think of the Clary sage farmers.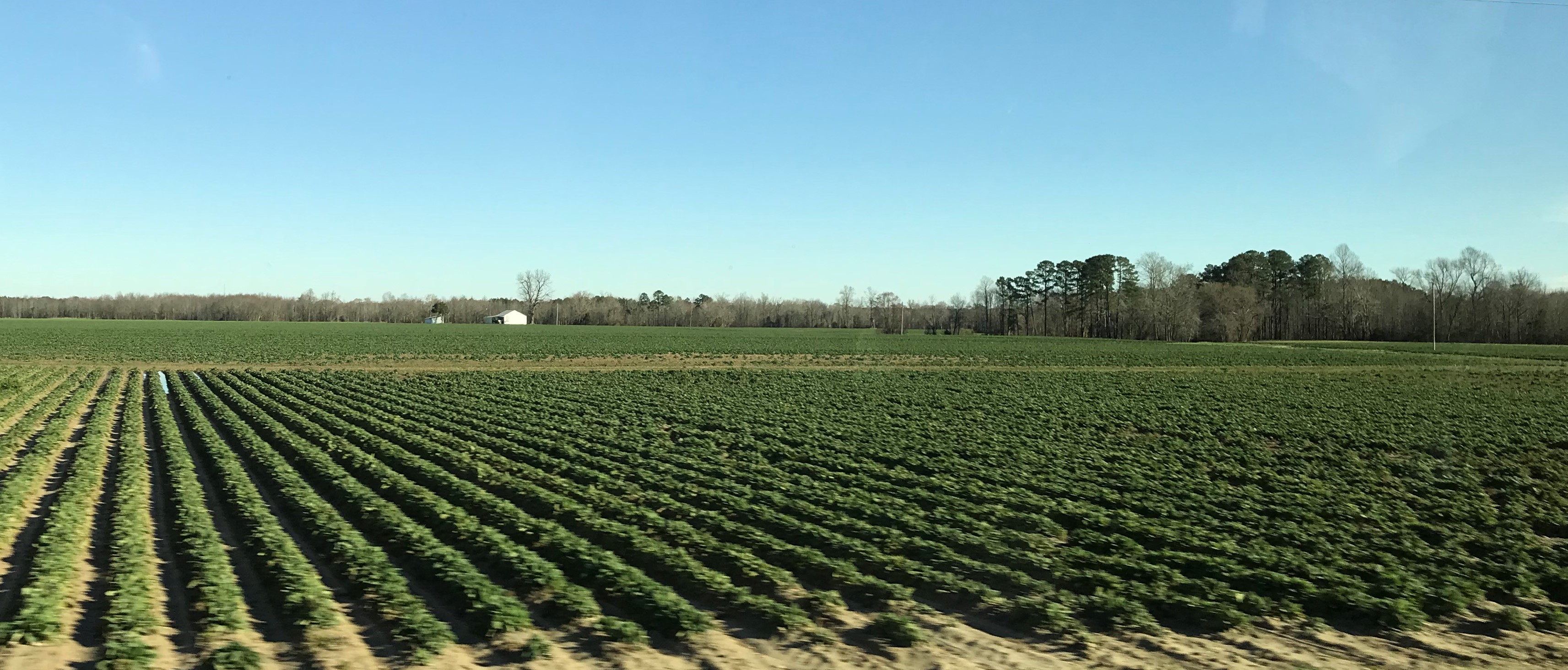 Next...

Wright Brother's Memorial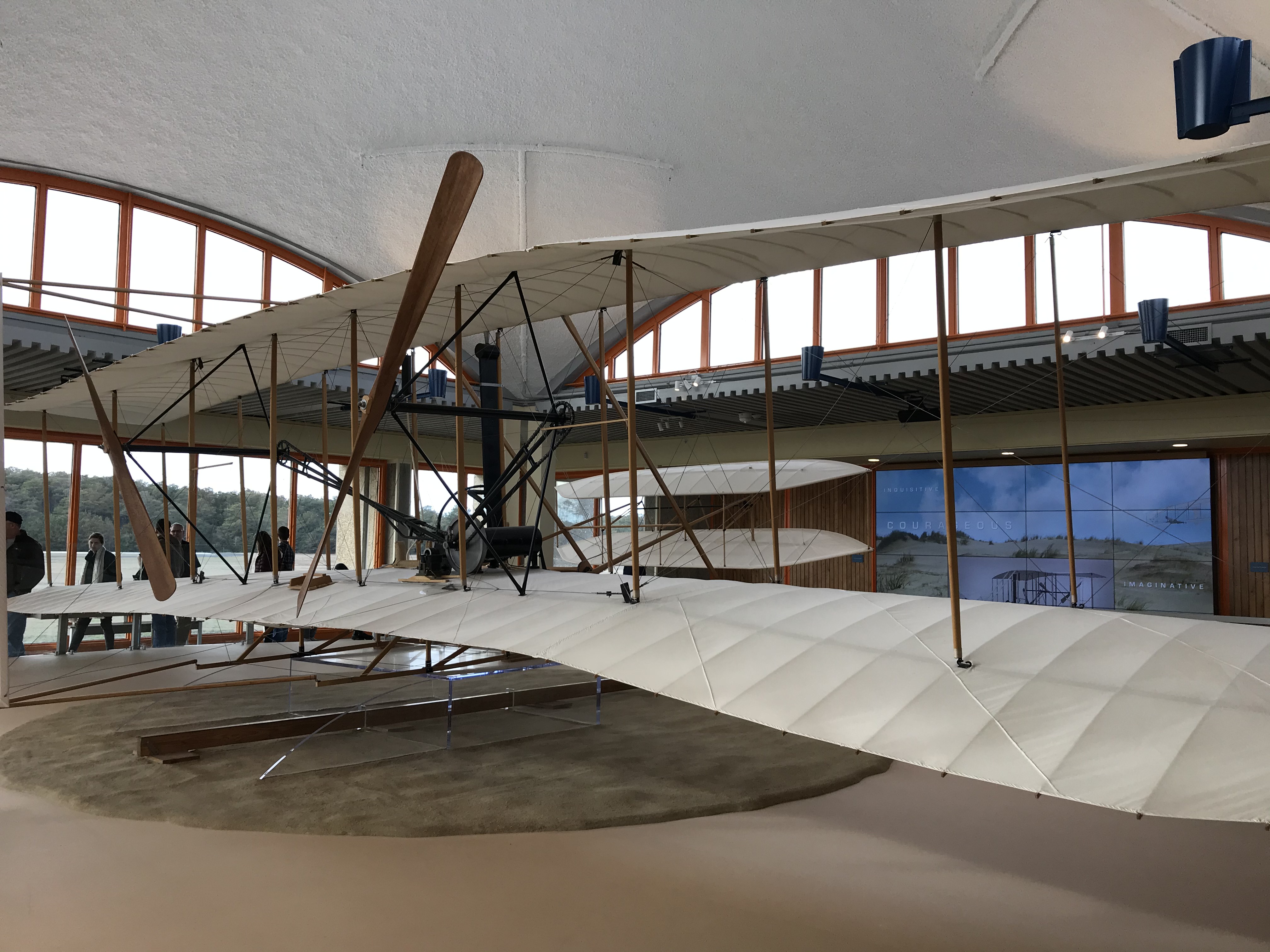 While visiting the outer banks of North Carolina we visited the Wright Brother's Memorial and visitor's center, which is on the same location of their first flight. Here we took a guided tour and learned about the events that led up to this historical achievement.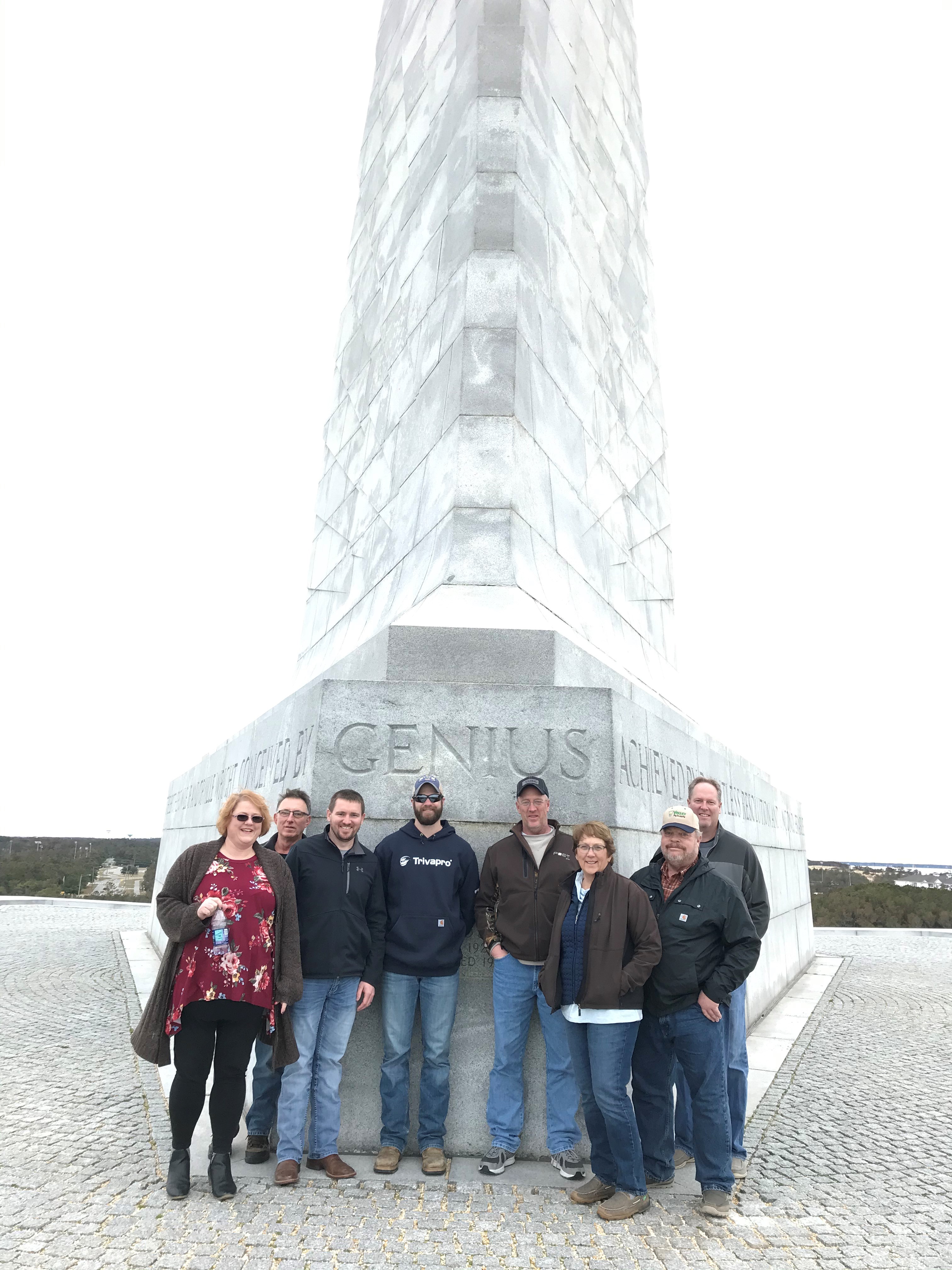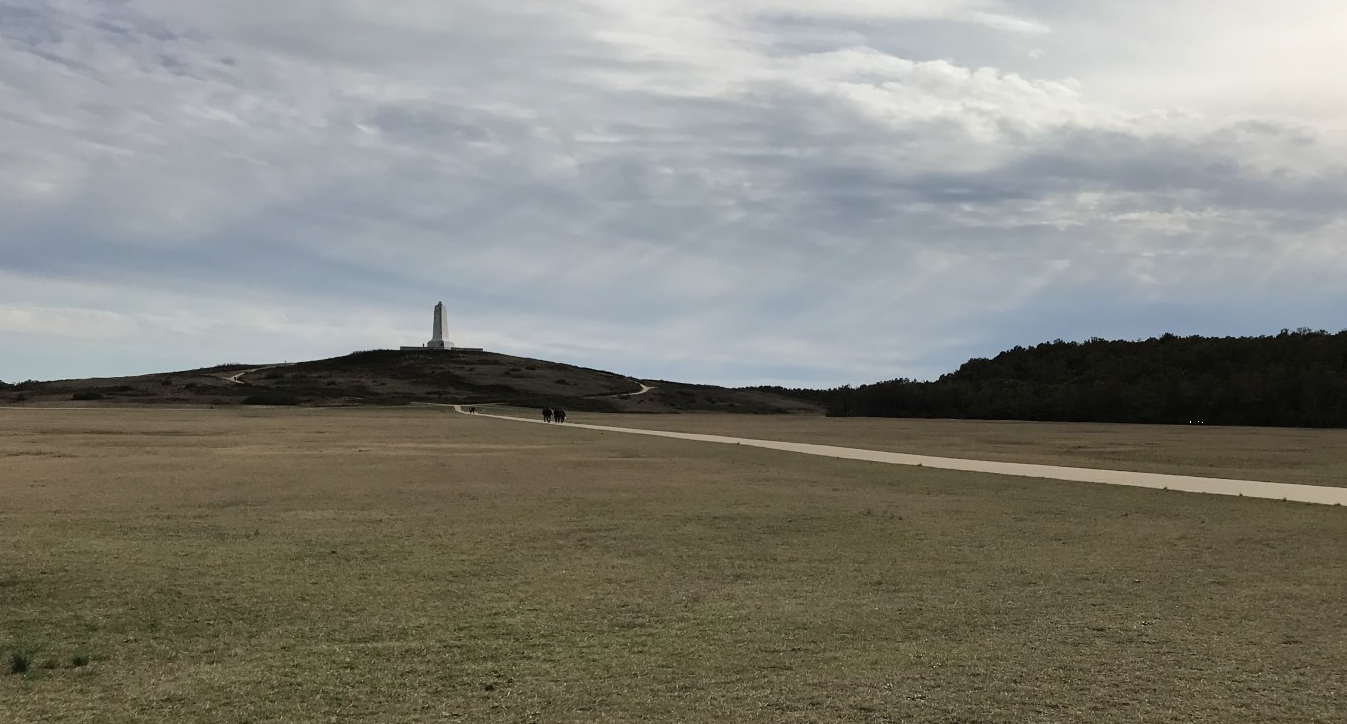 The Wright brothers chose Kitty Hawk, NC for their flight attempts because of the wind (good for lift), sand (good for crashing) and lack of residents (couldn't steal their ideas).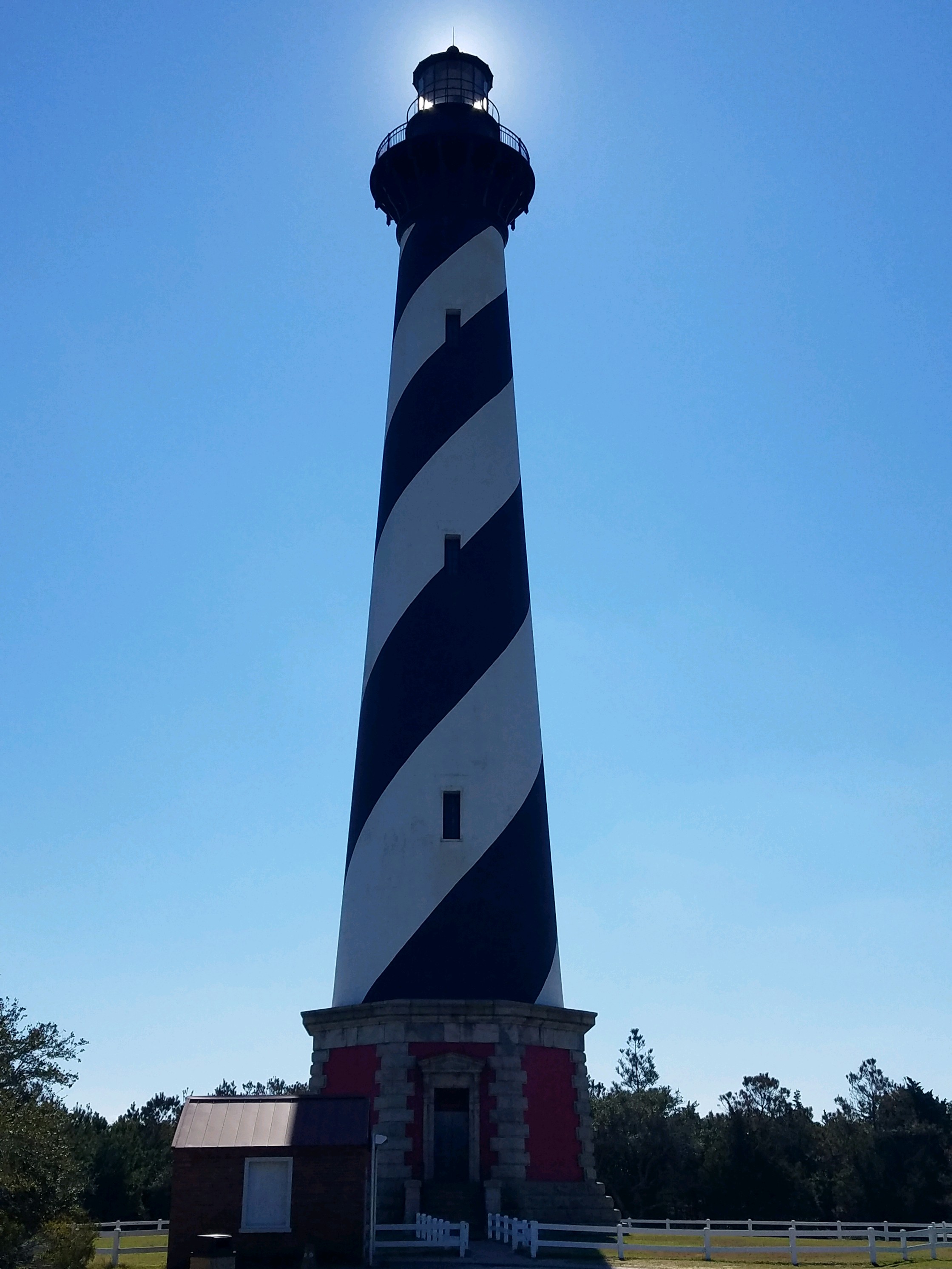 We stayed at a resort along the coast and also took a drive down the outer banks to see a couple lighthouses.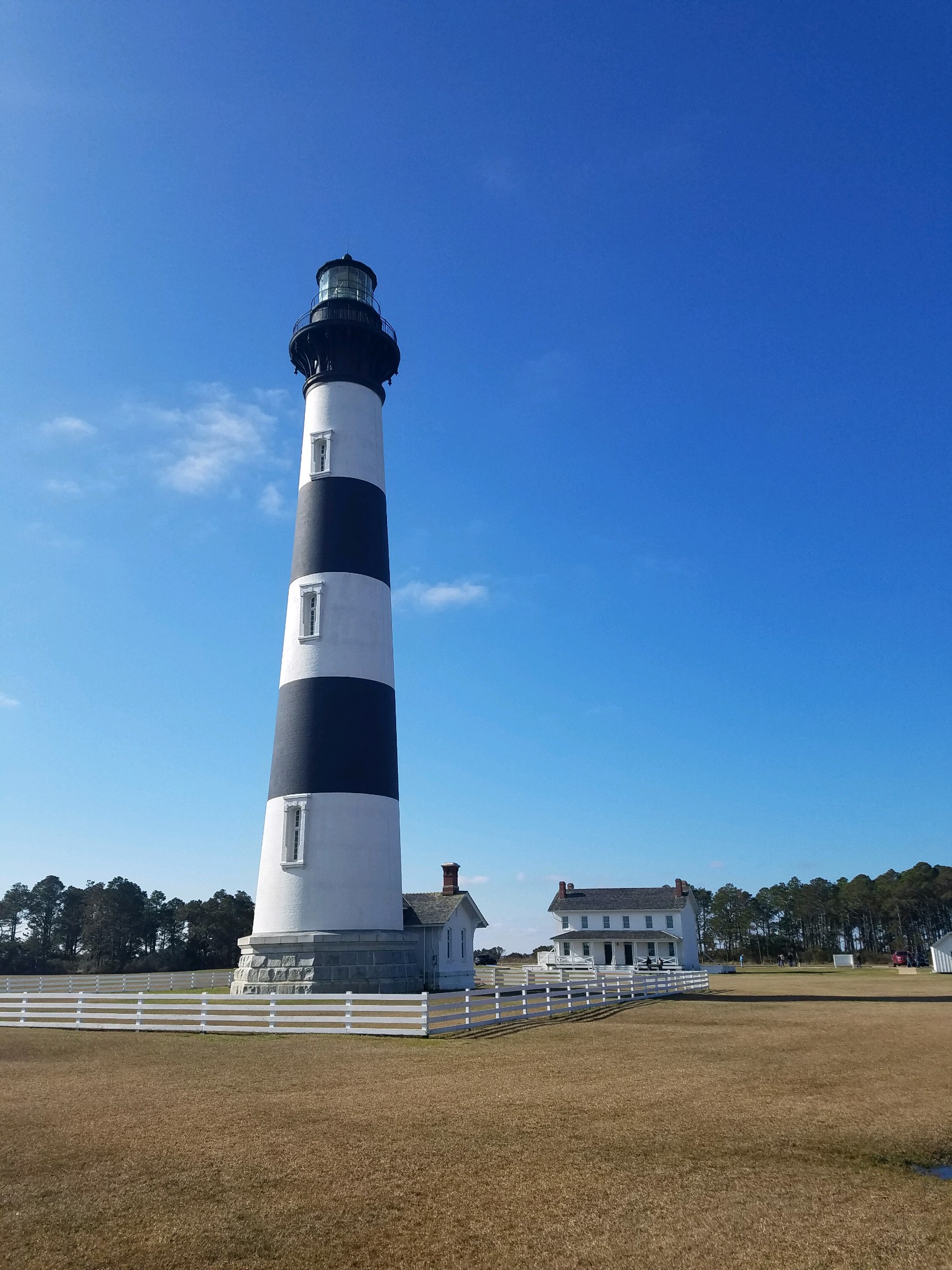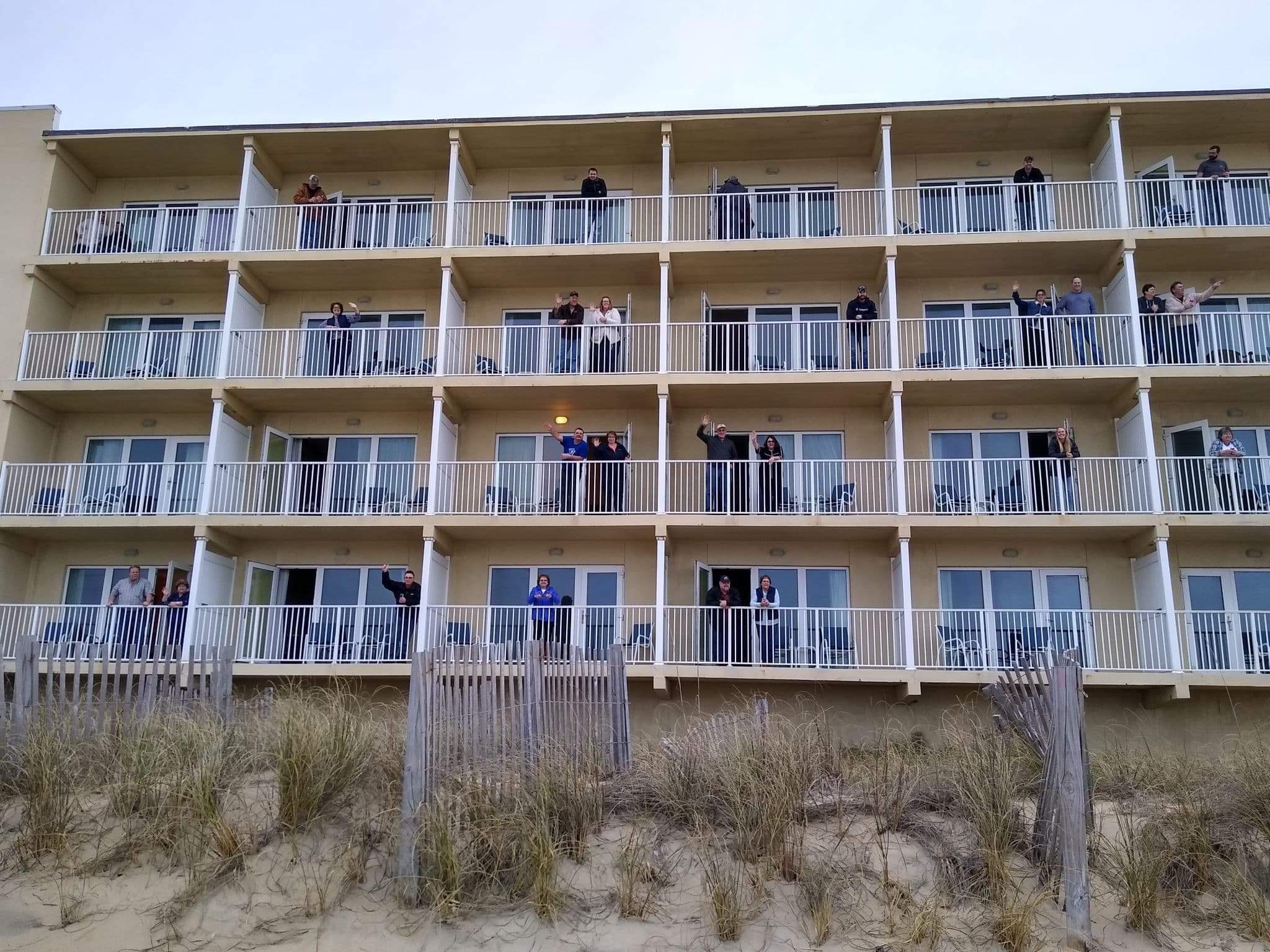 Finally...

Syngenta Research Facility 
On the last day of our trip we toured Syngenta's research facility near Raleigh, NC. At this facility they do research and development on seed and seed treatments. We had a guided, walking tour in which we saw their Advanced Crop Lab. It was a very interesting and informational tour and amazing to see how much work goes into developing new traits. Due to security and proprietary reasons however, we were unable to take pictures to share with you.