2018
The 2018 growing season was a difficult year for our test plots. As with a lot of fields in our area, a majority of our test plots drowned out from the unusually wet weather we experienced, which resulted in a lot of inconclusive data. 

Below is the soybean yield data from our Asgrow and Croplan varieties that we were able to obtain from a test plot near Vermillion and Big Springs.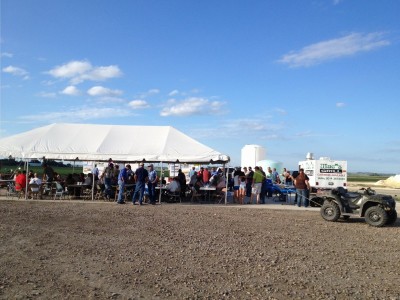 Vermillion 2018

Brand         Variety    Bu/A
ASGROW    29X9        83.6
ASGROW    28X9        72.4
ASGROW    26X8        71.9
ASGROW    25X9        64.7
ASGROW    20X7        68.4
CROPLAN  RX2300    70.3
CROPLAN  RX2400    70.3
CROPLAN  RX2700    69.4

Big Springs 2018

Brand          Variety   Bu/A
ASGROW     27X9       68.3
ASGROW     26X8       78.3
ASGROW     25X9       73.8
ASGROW     20X7       75.8
CROPLAN   R2C2200 74.3
CROPLAN   RX2700   76.2
CROPLAN   RX2400   75.8
CROPLAN   RX2300   88.1
In the future, we hope to be able to provide you with a lot more information and data from our test plots. 

As always, if you have any questions, give us a call. Whether it is trying to find specific information or want to come up with a plan of what products to use on each of your fields, we would be glad to help. We realize that there is a lot of information and data available online and it can be hard to sift through it all and understand what it is trying to tell  you. Our unofficial motto is 'agronomy leads,' which means we want to find out and do what is best for your fields and farming operation.